Bester, a leading company in Development, Engineering, Construction, Operation and Maintenance of renewable energy infrastructures, is an official sponsor of Club Zaudín Golf.
With the aim of improving the golf course facilities, Bester sponsors the 18 holes of Club Zaudín Golf by inserting new hole information signs, both male and female, and including tee-offs that delimit and indicate the starting position of men and women. The signs are very elaborate and have a very attractive design, which include the logo of both Bester and Club Zaudín Golf.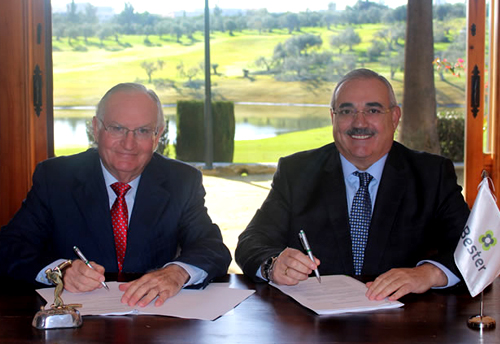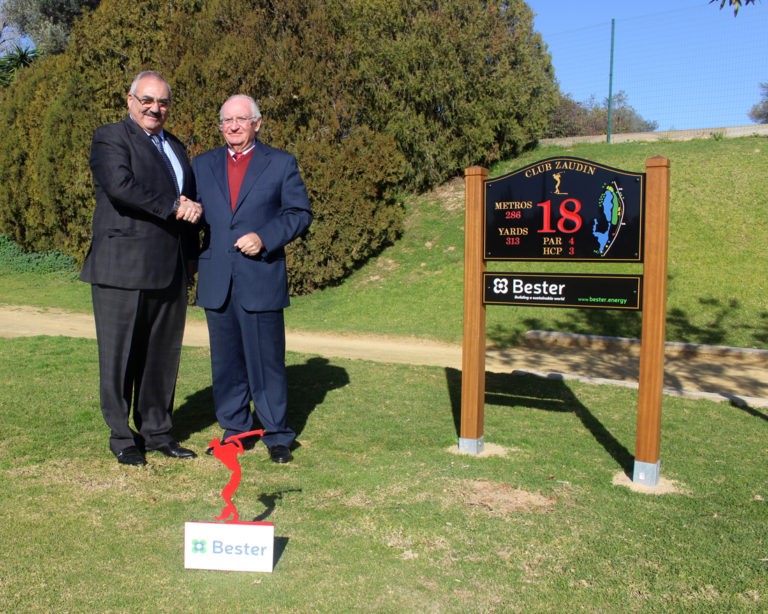 This move comes through Bester's desire to promote sports, in this case golf, sponsoring the golf club located in the Sevillian region of Aljarafe, which is also where Bester has its headquarters.
The Club de Golf Zaudín is characterized as a family Club that wishes to provide a wide range of activities to all members of the family. A wide range of leisure activities and a friendly atmosphere make its partners and users feel at home.