The Bester Group is present in Spain and Mexico, with its own offices in Madrid, Seville and Mexico City – strategic points to communicate with our clients and suppliers, and for the development of our present and future activity.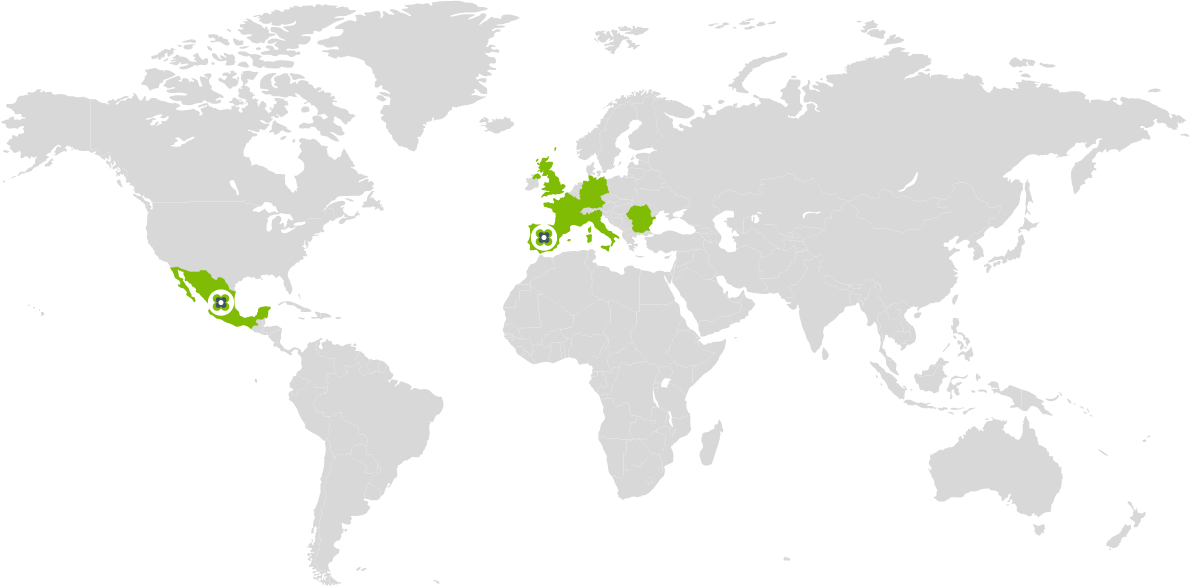 Sevilla
C/ Boabdil 4, Parque Empresarial Vega del Rey Ed. Vega 6, 2ª Planta
41900 Camas (Sevilla) Spain.
(+34) 954 159 550
Madrid
Paseo del Club Deportivo, 1. Parque Empresarial La Finca Edificio 06 A, 1ª Planta. 28223 Somosaguas – Pozuelo de Alarcón (Madrid) Spain.
(+34) 917 997 181
México
Paseo de la Reforma 243 (Torre Mapfre) Piso 19. Col. Cuauhtémoc. 06500 Ciudad de México (DF) México.
(+52) 55 8421 0810
A human team passionate about the environment.