Internationally recognized in the renewable energy sector, the Bester Group has its own offices in Spain and Mexico. We are ready to build photovoltaic projects all over the world, trying to accelerate the deployment of clean energy to supply the entire population.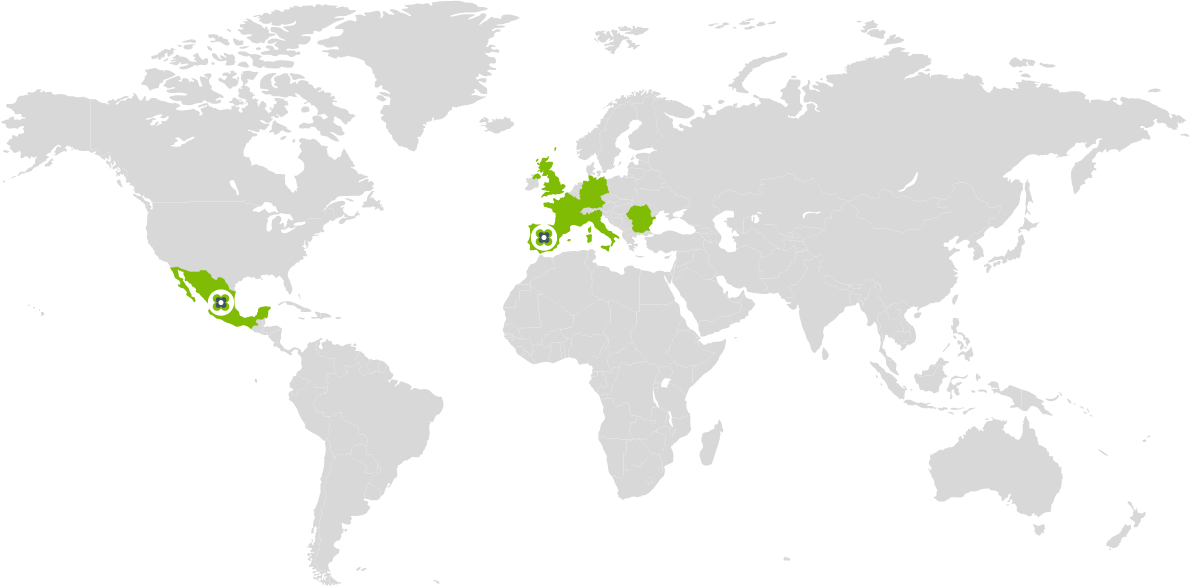 Spain
C/ Boabdil 4, Parque Empresarial Vega del Rey Ed. Vega 6, 2ª Planta
41900 Camas (Seville) Spain.
(+34) 954 159 550
Mexico
Paseo de la Reforma 483 (Torre Reforma) Piso 14, Suite 1400. Col. Cuauhtémoc.
06500 Mexico City (DF) Mexico.
(+52) 55 7316 4104
A human team passionate about the environment.